Sure, you could give her flowers, but there's so much more you can do for that special woman in your life. With the new restrictions in place, you may even have no choice but to forgo a lavish lunch with her! Instead, give her the gift of beauty this Mother's Day. With Vaniday, it doesn't have to be expensive. Check out these exclusive Mother's Day deals from $18!
Classic Manicure + Classic Pedicure at Privacy Beauty Lab
Privacy Beauty Lab takes the privacy in their name seriously. Be whisked away and enjoy a pampering session right in the heart of Orchard. With their professional, well-trained and friendly staff, service here will be nothing but a breeze. Make mum feel like a princess with a total makeover for her nails, with a Classic Manicure + Classic Pedicure going for a mere $28!
Book Privacy Beauty Lab on Vaniday.
Classic Manicure & Pedicure at N20 Nail Spa
N20 Nail Spa offers some of the finest (but affordable!) manicures and pedicures in Singapore. Treat your nails to a luxury and pampering. Nail art, as well as nail extensions, are also offered by their trained professionals. There's something for everyone here! Give mum the full suite with a Classic Manicure & Pedicure at $39.90 — who says beauty has to be expensive?
Book N20 Nail Spa @ Westgate, N20 Nail Spa @ VivoCity and N20 Nail Spa & Eyelash @ Plaza Singapura on Vaniday.
150 Strands Lash by Lash Eyelash Extension at Lavish Beauty
Be treated to a slew of beauty services here at Lavish Beauty. Located in Tanjong Pagar, let the talented hands of the beauticians whisk you away from the hustle and bustle of the city. You'll come out feeling simply refreshed! Make her eyes pop with an exclusive 150 Strands Lash by Lash Eyelash Extension at only $22.
Book Lavish Beauty on Vaniday.
Underarm SHR at NEWU Aesthetics
NEWU Aesthetics provides a premium, one‐stop spot for personalised solutions for hair removal, skin care and slimming. Conveniently located at the heart of the CBD, NEWU Aesthetics will be the place to help you discover a NEW U. Take some stress out of her daily routine by zapping those unwanted hairs away, with Underarm SHR at $18!
Book NEWU Aesthetics on Vaniday.
Ultrasonic Body Slim at Kelyn Esther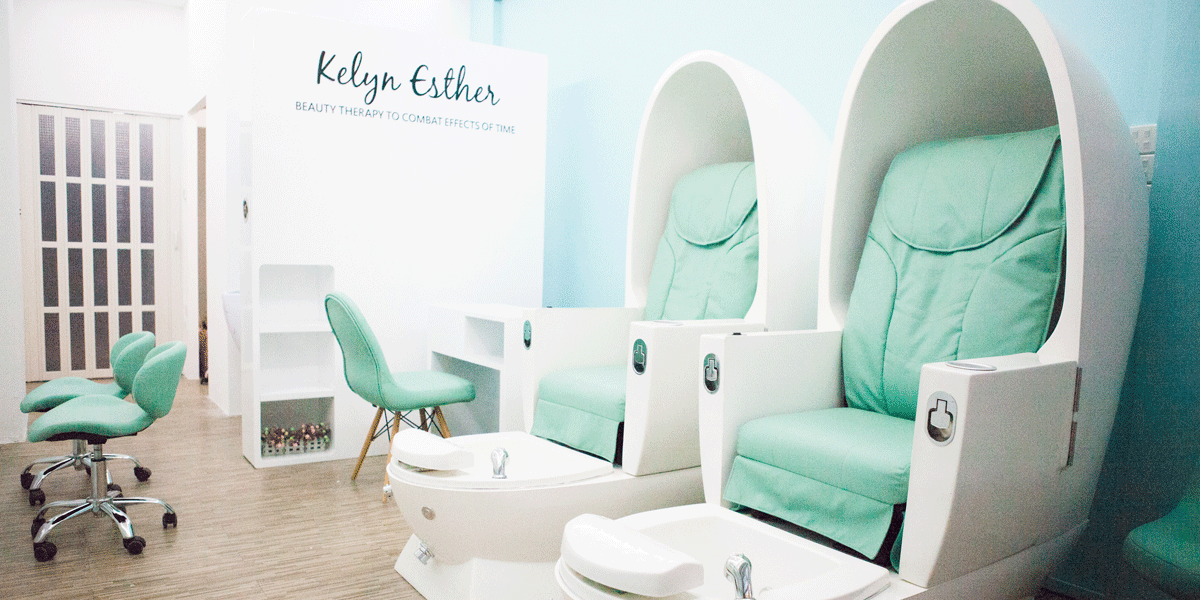 Established in 2010, Kelyn Esther a botanical and organic skin care brand with their own beauty & nail salon. Tucked away in Bugis, there's no hard selling here, and they promise to be flexible, friendly and fair! If she's feeling the effects of age on her body, you can give her a helping hand. Opt for the Ultrasonic Body Slim at $28!
Book Kelyn Esther on Vaniday.
75-Minute Aqua Peel Hydrating Facial at Gemini Aesthetics
Gemini Aesthetics believes in providing safe and effective beauty treatments by using beauty products only made with pure natural ingredients from France. Coupled with high-tech equipment and experienced beauticians, results are guaranteed. Book in for their 75-Minute Aqua Peel Hydrating Facial with mum at only $19!
Book Gemini Aesthetics on Vaniday.
Follow VaniZine for more beauty and lifestyle tips!
The top salons are just a click away! Visit Vaniday and make a booking today.