Singapore is not called a shop-till-you-drop nation for nothing. Be it online shopping or otherwise, we've mastered the art of finding the best deals and anywhere and everywhere. When 11.11 exploded in China as the biggest shopping day in Asia, Singaporean marketplaces were quick to join in the craze.
One of the most popular Singaporean online marketplaces is Ezbuy and for 11.11, Ezbuy is going all out. There are unbelievable deals including free shipping with no minimum spending. There are over $800 worth of shopping vouchers for grab. Some brands will be offering up to 90% discount. Ezbuy does all the ordering and shipping for you and besides having it posted to your house, you can even self-collect from MRT stations and many collection points all around the island! Very convenient and Singaporean-friendly!
But of course, Singaporeans are all about the deals and Ezbuy is so worth using as they include inspection, consolidation and repacking services, a prime $2.99 service, cash off voucher giveaways, no base charges and the lowest shipping rates anywhere in the world.
Ezbuy is popular nationwide because you can shop for anything under the sun through Ezbuy at unbelievable prices. One of the most attractive things is the Korean marketplace with their wide variety of K-beauty products. K-beauty is huge in Singapore and you can easily find all your favorite Korean skincare brands like Laneige, Missha, Corsx and more.
The Korean beauty marketplace will also have some crazy $1 deals going on in addition to the free shipping offered for 11.11, so this is your chance to splurge on your skincare. Here at Vaniday we've narrowed down some of the must-have K-beauty products you should get this 11.11 to achieve the look of your favourite Korean stars.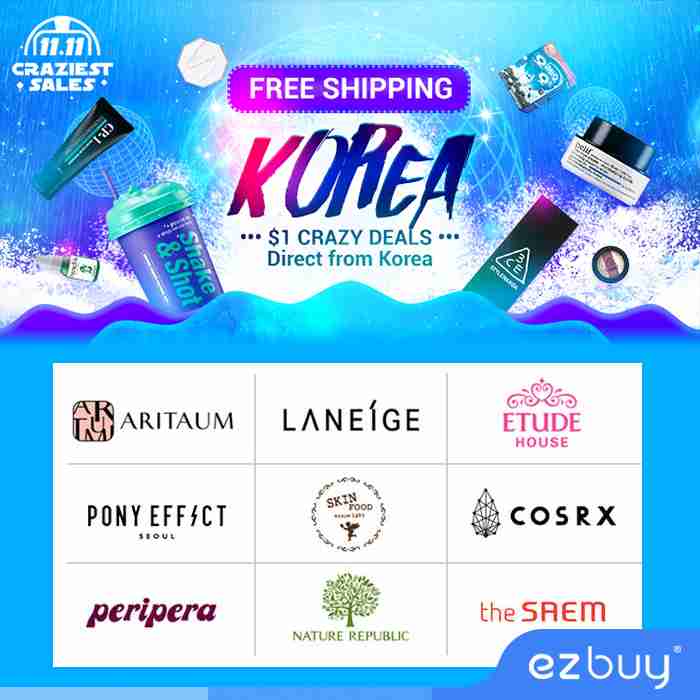 Skincare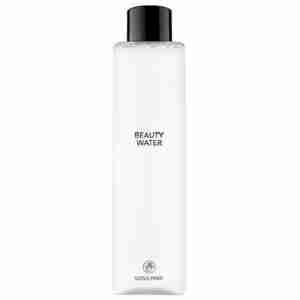 Son & Park Beauty Water 330ml
11.11 Promo Price: $17.90
Laneige Water Sleeping Mask 70ml
11.11 Promo Price: $22.50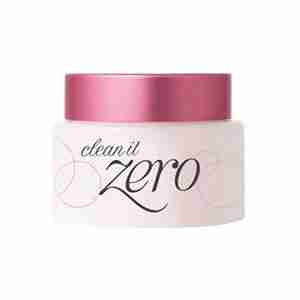 Banila Co. Clean It Zero 100ml
11.11 Promo Price: $16.51
Skincare: Crazy $1 Deals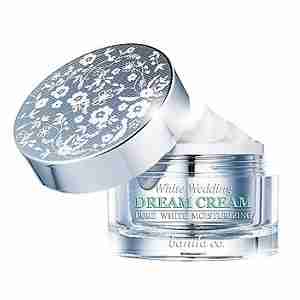 Banila Co. White Wedding Dream Cream 50ml
Banila Co. Clean it Zero 100ml
Makeup
W.Lab Magnetic Color Lip Tint
11.11 Promo Price: $18.92
Etude House Drawing Eyebrow
11.11 Promo Price: $2.88
Innisfree No Sebum Mineral Powder 5g
11.11 Promo Price: $5.87
Makeup: Crazy $1 Deals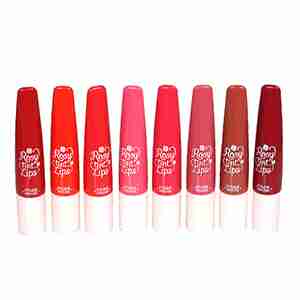 Etude House Rosy Tint Lips / 8 colours
Etude House Face Blur SPF 33++/PA
Aprilskin Magic Snow Cushion (Black)
Hair
3CE Treatment Hair Tint (5 colours)
11.11 Promo Price: $16.19
CP-1 Color Treatment/Premium Treatment
11.11 Promo Price: $11.49
Vaniday readers can receive a FREE $10 Shopping voucher here for new sign ups (Min spend $20). 11.11 deals start from November 8 and end on Nov 11. There are no charges for Agent Fee, further shipping discounts and free shipping for the Korean beauty marketplace! There are $800 worth of shopping vouchers up for grab plus THE craziest flash deals of the year. Remember that the K-beauty marketplace will have plenty more insane $1 deals so don't miss out!