Good teeth are an important part of our appearance and can make a difference in our smile and confidence. Discoloured teeth can be whitened. However, with teeth whitening available in both beauty salons and dental clinics, what's the difference? We break it down for you.
Teeth Whitening in Salons
Teeth whitening is easily and readily available at many beauty salons. Most beauty salons use a method called LED whitening, where a gel is applied on your teeth and activated with LED light. This gel is much more gentle than those available in a dental clinic and are unlikely to cause sensitivity. While not as effective as dental whitening, the prices are also much more affordable.
Teeth Whitening in Dental Clinics
At the dentist, a bleaching gel is applied and activated with a laser, accelerating the whitening process. Compared to in-salon whitening, the chemicals used are much stronger and thus, are more effective. However, this process does not come cheap and costs roughly $1000 per session in Singapore. However, results are immediate and noticeable.
Which is better?
In terms of effectiveness, teeth whitening at a dental clinic is the way to go. It is effective and immediate. You also get an assessment to deem if you are suitable for the procedure, ensuring safety. If you struggle with a lot of discolouration and tough stains, teeth whitening at the dentist is the way to go.
However, if you're on a budget and still looking to lighten stains and brighten your teeth, teeth whitening in the salon is also a good option. While you will not see as much of a difference as at a dentist, you'll still notice some difference. If your teeth are sensitive, in-salon whitening may also be a more suitable option as it is gentler.
Here are some places to check out:
Bio Aesthetic Laser Clinic
Bio Aesthetic Laser Clinic was established in 2012 with one simple aim in mind: your well-being and beauty. It brings the best to its customers with an exclusive range of doctor-designed treatments. It strives towards providing individual solutions for the unique needs of customers. Each and every customer is guaranteed to leave satisfied!
Book Bio Aesthetic Laser Clinic on Vaniday.
Simply Aesthetics
At Simply Aesthetics, you'll find a bevy of professional aesthetic treatments ranging from facials, teeth whitening, hair removal and many more. Indulge in their hydro-massage beds during your face and body treatments. Sit back, relax and enjoy a cup of TWG Tea or a glass of premium champagne with pastries during your visit!
Book Simply Aesthetics on Vaniday.
ICON Aesthetics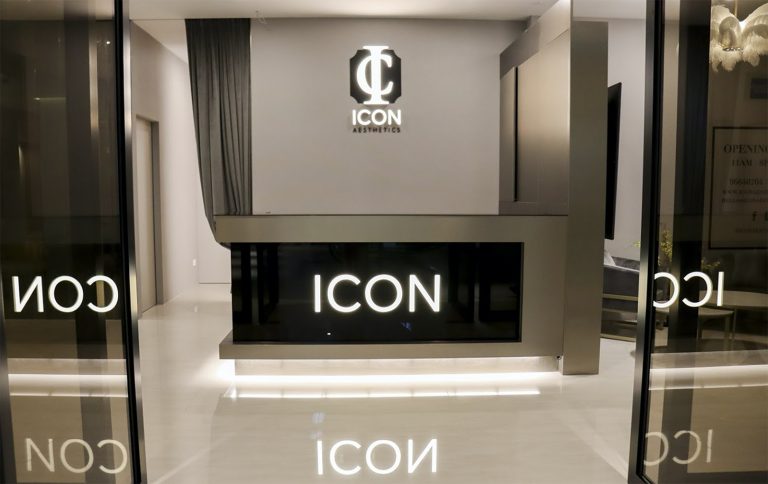 Nestled in Wisma Atria at the heart of Singapore, patrons are welcomed into a bright and cosy salon exuding a relaxing ambience. Icon Aesthetics seeks to solve the beauty needs of its customers with a variety of services. Here, enjoy a host of aesthetic treatments such as teeth whitening, fat reduction, facials, and more!
Book ICON Aesthetics on Vaniday.
Live your best life this 2021! Follow VaniZine for more beauty and wellness content!
The top salons are just a click away! Visit Vaniday and make a booking today.