There's never a right or wrong time to change up your look. Here are five hair services to consider to help you transition to a new you. Even more reason for you to book these services — receive a free Goldwell product for every Goldwell service booked.
Goldwell Rebonding at Golden Paris Salon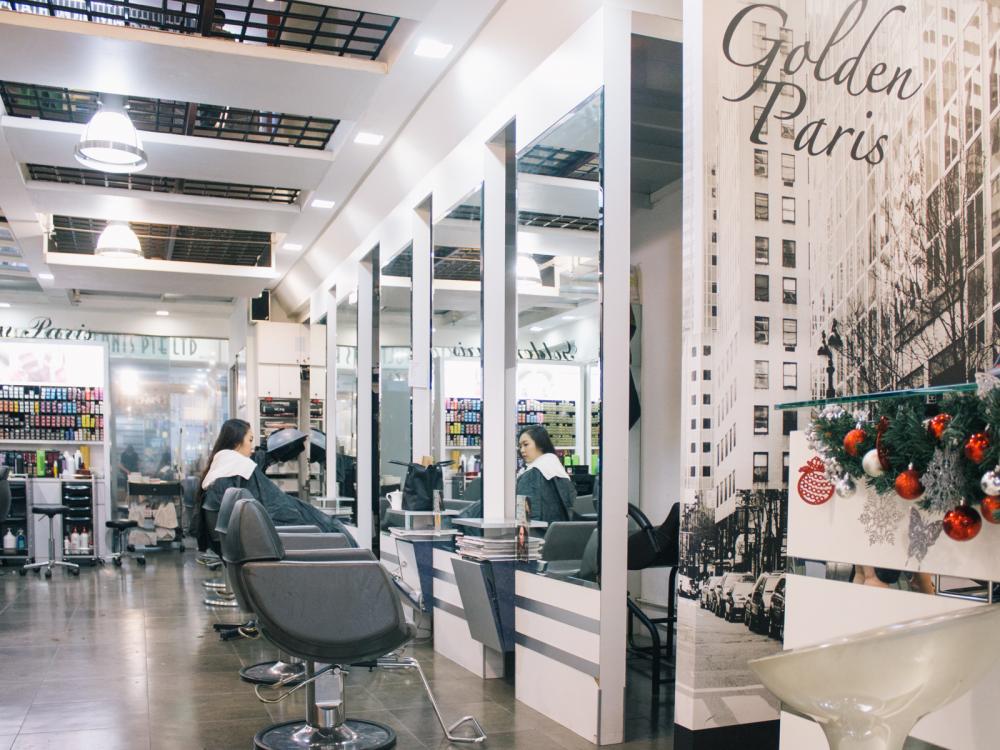 While some love big, bouncy curls, others strive for straight hair. Well, if you fall into the latter category, rebonding is just the treatment for you. However, while rebonding typically results in damage, opting for a salon that uses premium products, like Golden Paris Salon, can help buff reduce the negative effects while helping to keep your hair healthy and strong.
Golden Paris is located in the heart of Marine Parade district. With more than 11 years of experience, it provides a wide range of beauty services that will cater to all types of customers, even those with unique needs. From hair and scalp services, to cosmetic and makeup services, there is something for everyone! You'll be attended to by a team of friendly and professional stylists who will help customers tailor a look that suits their personality and lifestyle! Expect only the highest quality of service here.
Book Golden Paris Salon on Vaniday.
Goldwell Kerasilk Treatment at Salon 5
Is your hair looking a little dull? Need a pick-me-up? We've got just the thing for you. The Goldwell Kerasilk Treatment at Salon 5 uses a combination of revolutionary ingredients such as keratin and silk to help retain the hair structure, while also offering long-lasting colour protection.
Tucked away in a shophouse along the culturally-rich Joo Chiat Road, Salon 5 is hidden away from the public eye. However, once you walk through its doors, you will feel right at home! Every visit starts with an in-depth consultation, with its highly-skilled professionals taking time to analyse your hair before doing anything drastic. Whether you're looking for the perfect cut and colour, or for an innovative new perm, you'll find that Salon 5 is the ultimate destination.
Book Salon 5 on Vaniday.
Goldwell Hair Balayage + Cut at Haar Attic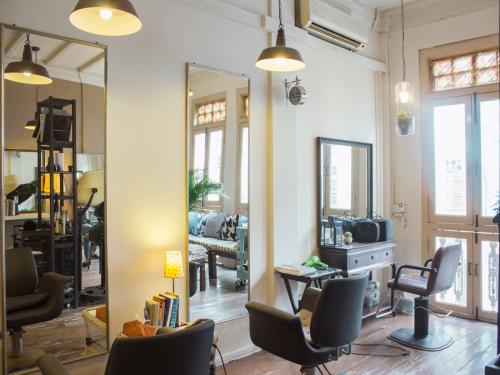 A hair balayage can really change your look, moreso one done with premium products will really help the colour to pop. The Goldwell Hair Balayage + Cut at Haar Attic.
In its premise full of personality, you can update your look with a new hairstyle, under the expert skills of experienced stylists. Haar Attic believes in paying attention to its client's needs, with a thorough consultation given for all services. Coupled with technical know-how and an aesthetic flair, let its stylist give you the hair that will not only enhance your personal style, but be easy to wear on a daily basis.
Book Haar Attic – Boat Quay and Haar Attic – Keong Saik on Vaniday.
Goldwell Colour at The Hair Room
Give yourself a brand new look, literally — with a dye job at The Hair Room. Dyeing your hair for the first time? Here are some tips to prepare yourself before your visit.
Located in Far East Plaza, The Hair Room is a hair salon led by Director Justin Seah and his team. With a wealth of experience, they specialise in creative colouring, Keratin and much more! Watch as they work their magic on a range of hair types, be it Western or Asian heads.
Book The Hair Room on Vaniday.
Goldwell Highlight + Cut at Athens Salon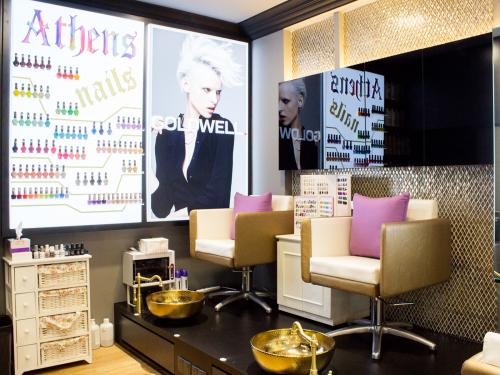 Want a more subdued look? Go for highlights, which can help enliven dark hair colours and add a cheerful pop of colour.
Ever dreamed of living the high life? With Athens Salon, you can, for a fraction of the price! Dedicated to providing customers with celebrity-like services, be treated to a variety of hair services here that come accompanied by the very best that they have to offer. From simple haircuts, bleaching and colouring, to nail services, Athens Salon will make sure that your every need is taken care of, from head to toe.
Book Athens Salon on Vaniday.
About Goldwell
Goldwell is a salon-exclusive brand from Kao's salon division and an industry-leading partner for stylists for over 70 years. The high-performing care and styling sub-brand of Goldwell, Kerasilk's exclusive technologies blends with quality ingredients to actively interact with the hair's structure. Salon exclusive home care products complement the customizable salon services for long-lasting, transformative results. The latest haircare range expansion, Kerasilk Revitalize, focuses on rejuvenating scalp-care routine inspired by skincare – as an anti-aging facial for your scalp. Dualsenses is another high-performance sub-brand of Goldwell, with built-in color protection, up-to-date fragrances and shampoos as gentle as pure water. Cutting-edge technology distributes essential care ingredients quickly.