What exactly is clean beauty? Clean beauty means that a product is safe, non-toxic, and has transparent labelling of ingredients. It's not just better for the environment. According to dermatologists and skincare experts, it may be better for your skin, too. With considerably less potential irritants, there's really no surprise there. While still a niche category, it's one that is gaining traction in the recent years. As people look towards sustainability, the demand for clean beauty has surged in Singapore. Here are 9 clean beauty brands available in Singapore that you should check out.
Pai Skincare
Got sensitive skin? Made for people with sensitive skin, by people with sensitive skin, Pai Skincare is an organic and natural beauty brand. All products are made at in London, where a close eye is kept on exactly what goes into the formulas. Made from the cleanest ingredients, all of their products are also free from chemical nasties such as parabens and SLS!
Available in-store and online at Sephora.
RE:ERTH
What is mochi skin? According to RE:ERTH, it means having supple, hydrated, and healthy skin. Based on nature and science, the products from RE:ERTH are sure to pack a punch when it comes to skincare. They believe in the mantra that "less is more", instead relying on products that are able to hit all key areas of concern. Products are suitable for all skin types in all climates. Their pledge to sustainability can be seen in their in-house recycling program — they accept skincare bottles from across all brands!
Available in-store and online at RE:ERTH.
IRÉN Skin
IRÉN Skin was founded as a modern re-envisioning of J-beauty, where traditional Japanese skincare rituals were integrated with scientifically clean and customisable solutions to create playful skincare. Their special Ziplock Encapsulation™ technology ensures that the serum penetrates each and every layer of your skin. You can personalise your routine; mix and match up to three serums for the best results.
Available online at IRÉN Skin.
Sigi Skin
Sigi Skin knows a thing or two when it comes to natural beauty. This natural skincare brand is based on superfood ingredients. While the rest of the world marvels at the transformative powers of makeup, its founder, Xenia Wong, was inspired by the emphasis on clear skin in South Korea. As a result, she sought to deliver a brand bringing fuss-free beauty to the Singaporean masses. Sigi Skin doesn't reinvent the wheel, but it's fun and most importantly, effective.
Available in-store and online at Sigi Skin.
Yours
Ever struggled finding the right product for your skin type? Those days are past with Yours. Yours prides itself on picking out the right skincare products just for you, based on your skin type, environment, and lifestyle. Their products are formulated and made in Switzerland — clean, vegan, and cruelty-free! With their minimal packaging, it's good for the environment, too! Say goodbye to trial-and-error, and hello to good skin!
Available online at Yours.
Two Halves
Conceptualised by a mother-daughter duo, Two Halves is a skincare brand incorporating plant-based and clean ingredients. With such gentle ingredients, it's a godsend for sensitive skin. You'll be glad to know that only Japan-based laboratories are used to develop and produce Two Halves' unique formulas! All products are vegan-friendly, clean, and environmentally safe. You can be sure you're in safe hands with Two Halves.
Available online at Two Halves.
Soul Good Project
Another homegrown brand, Soul Good Project offers natural skin care made with high-quality plant-based ingredients and lots of love. Struggling with eczema and acne growing up, its founder conceptualised a natural beauty brand for those with similar health and skin concerns.
Available online at Soul Good Project.
Rooki Beauty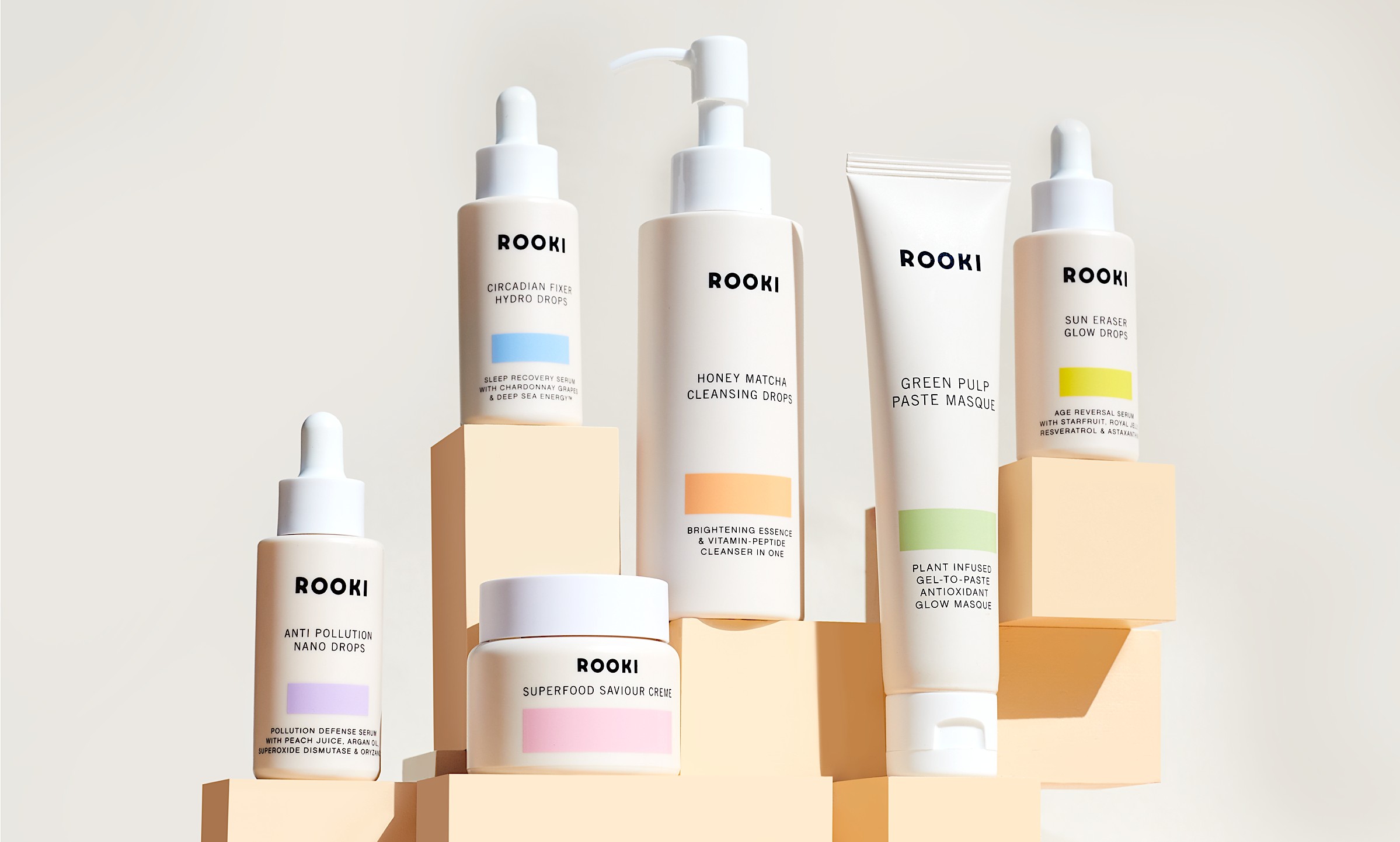 Rooki Beauty aims to transform your favourite superfoods into antioxidant and vitamin-rich skincare products. Remember that feeling after eating a nutritious salad? It aims to emulate that same feel-good feeling with their products! Leave the hard work to them — their products are made easy for even skincare rookies to use! No more fumbling with skincare products and complicated formulas.
Available online at Rooki Beauty.
Oasis:skin
The Singaporean answer to Lush, Oasis:skin crafts vegan skincare for a low-to-zero waste lifestyle. All products are made from high-quality ingredients sourced from the best natural environments. Plus, they're all handcrafted fresh in Singapore! Every ingredient added to their products creation is rich in active ingredients, and offers a multitude of skin benefits. No fillers, zero chemicals!
Available in-store and online at Oasis:skin.
Stay healthy, stay happy! Follow VaniZine for more skincare and beauty content!
The top salons are just a click away! Visit Vaniday and make a booking today.