There's just something about glitter, rhinestones, and pearls on your nails. The base of the nails itself is simple — the embellishments come in to give it that 3D effect, making it special without being over the top. Try one of these embellished nail designs for a change!
Minimal Pearl Nails
This minimalist nail design inspired by Chanel features a few pearls for some added pop.
French Manicure Nails with Rhinestones
A old but gold style, the French Manicure is a well-loved nail design that hasn't lost its charm. The addition of rhinestones bring some added bling without being too loud.
Simple Nails with Gold Embellishments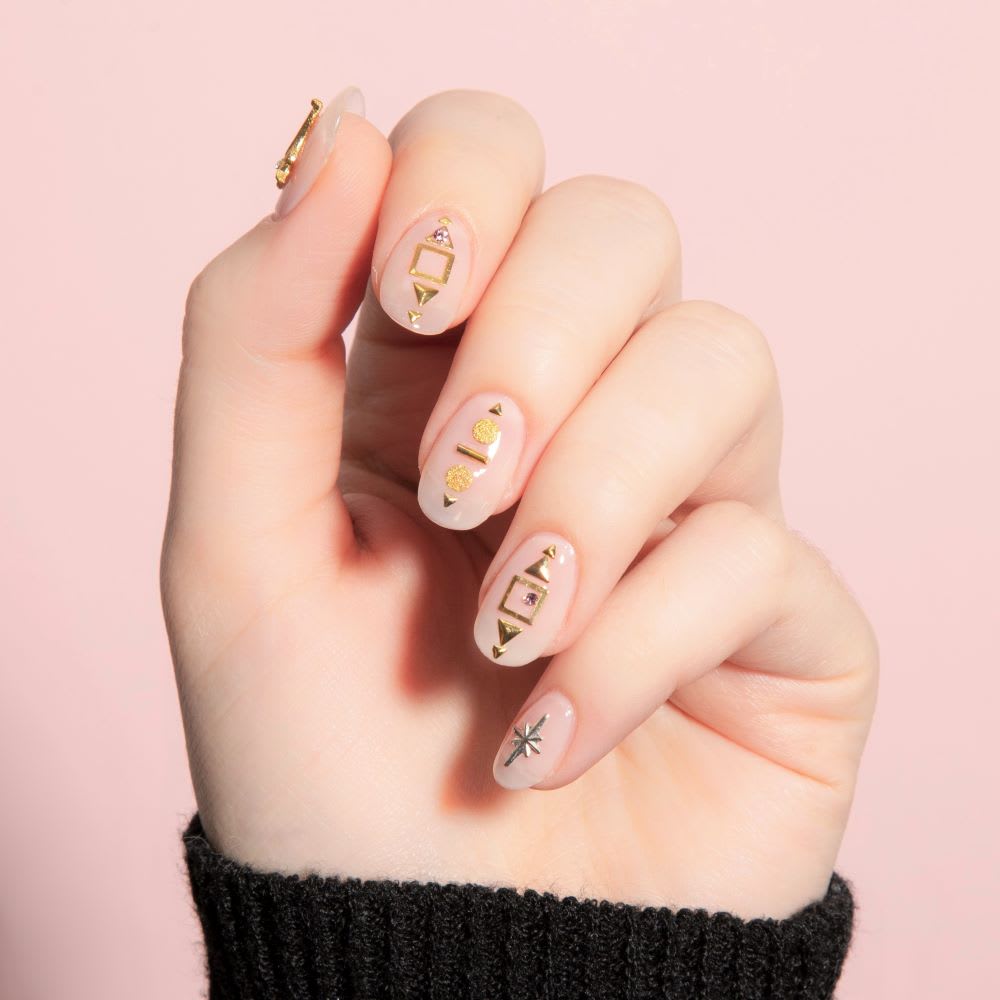 Not a pearl or rhinestone person? Take it away with this set of nails using a translucent pink base and gold embellishments.
Glamorous Embellished Nails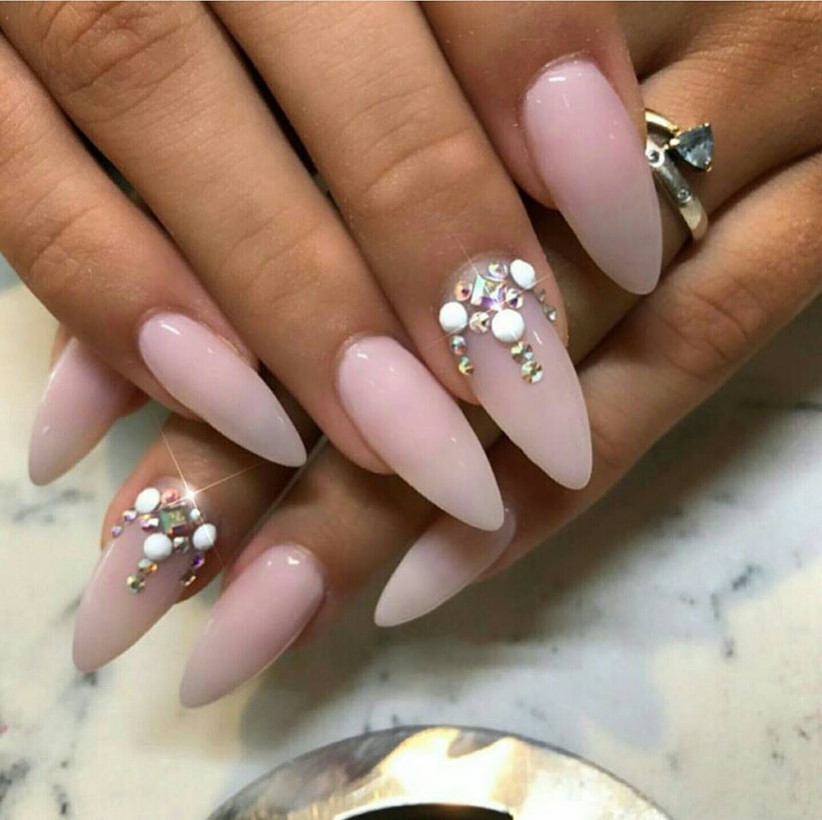 Love your claws? Like all the other embellished nail designs on this list, this uses a translucent pink base to add some colour. The look is finished with the addition of rhinestones and pearls on the middle finger. Talk about making a statement!
Dual Tone Nails with Rhinestones and Pearls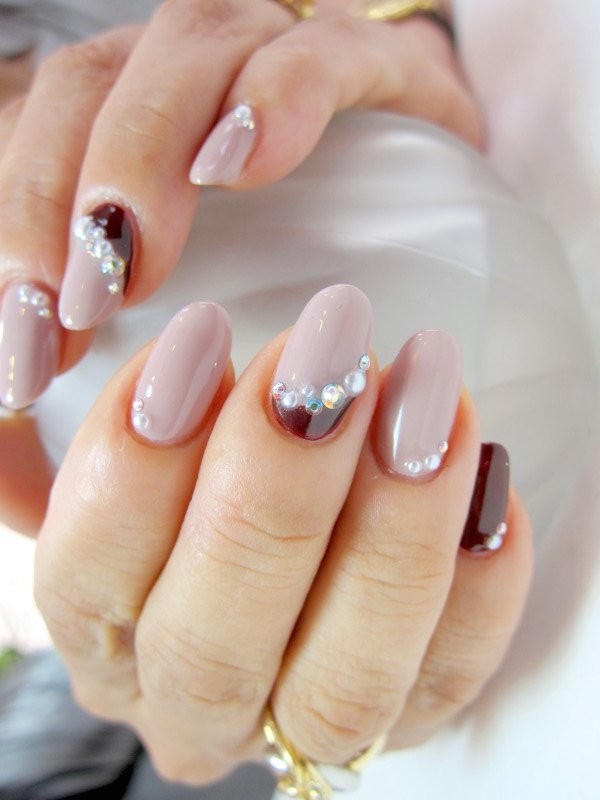 Are you looking for more colour? This set of nails uses two colours — one dark and one light — to add contrast. The strategic addition of embellishments help heighten this contrast without being too flashy.
Nude Nails with Rhinestones and Pearls
Prefer a more eye-catching look? This set would be perfect to match any wedding dress, with the embellishments themselves being grand and majestic.
Simple Nails with Elegant Rhinestone Details
Using a glittery blue base instead of nude nails adds an element of elegance to this set. The carefully placed embellishments also add to this dreamy effect.
Chic Rhinestone Nails
Definitely one for the girl who likes all things flashy, this manicure utilises the same pink base, but with an abundance of crystals for some much needed bling.
Now that you've gotten the design you want, it's time to choose a salon. Lucky for you, here at Vaniday, we've got loads of them. Here are some recommendations.
Recommended Salons
BNS Grupo
A classic mani-pedi fro $30? Yes please. Located in Eastpoint Mall, BNS GRUPO is your friendly neighbourhood nail salon. Armed with an extensive menu of services, from a simple mani-pedi to a full-blown nail spa experience, BNS GRUPO is sure to meet all your needs and more. They even have waxing services to help you combat the fuzz! Drop by this cosy salon, where the team of friendly and professionals nail artists will be more than ready to serve you.
Book BNS Grupo on Vaniday.
Ce' La Vie Nails Care Salon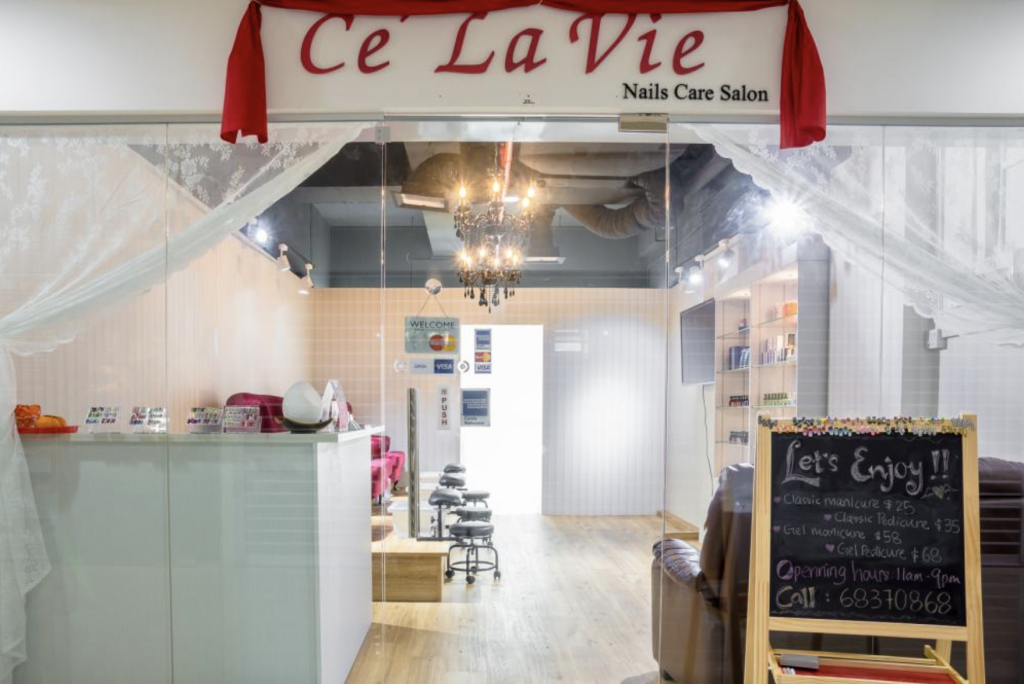 Located in Bugis Cube, opposite Bugis Junction, Ce' La Vie Nails Care Salon offers a range of basic and advanced nail services. Using only top-quality nail care products, let your nails be transformed by the talented nail technicians working here. Hai Di Lao manicures have nothing on this! Sit back on their comfortable plush sofas and enjoy the service.
Book Ce' La Vie Nails Care Salon on Vaniday and get 20% cashback on your next booking.
Skosk Beautique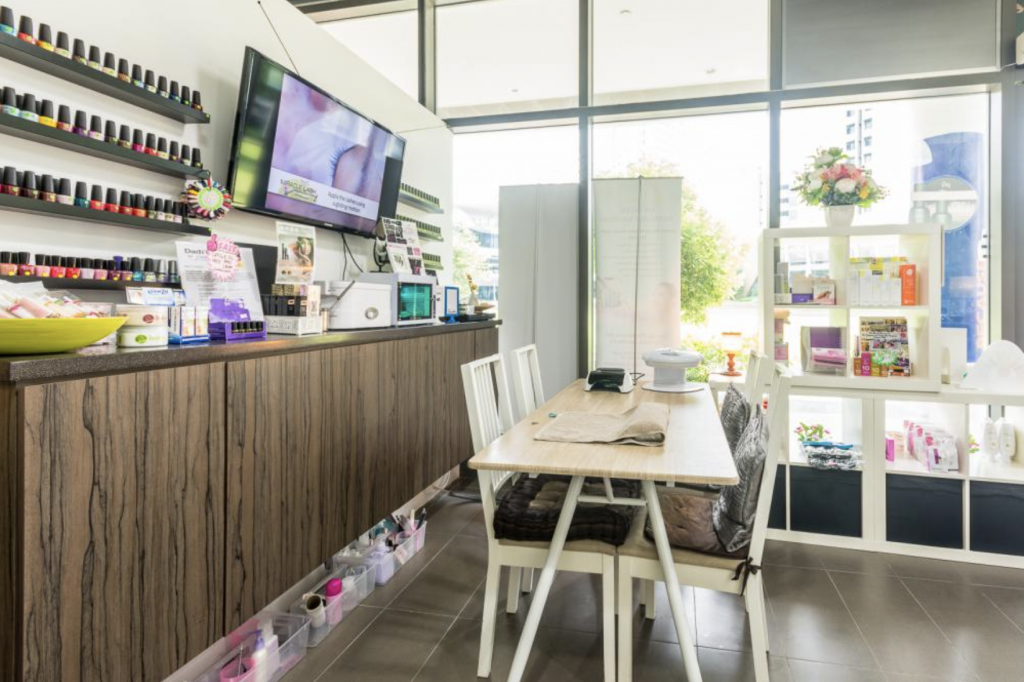 Skosk Beautique, located in NUS UTown, is a one-stop hub for all things beauty. Founded by Khim Ong in 2014, they boast an extensive selection of services from nails, facials and eyelash extensions, all under one roof, at an extremely affordable price point. With a wealth of experience, Khim and her team will make sure you walk away happy and feeling like a million bucks.
Book Skosk Beautique on Vaniday and get 10% cashback on your next booking.
Follow VaniZine for more tips on how to take care of your nails and the latest nail trends!
The top nail salons are just a click away! Visit Vaniday and make a booking today!