In Singapore's humid and hot climate, you'll be surprised at the amount of respite short hairstyles can bring. If it's your first time venturing out of your comfort zone, here at 7 short hairstyles that'll convince you to finally make the switch
Layered Pixie
The pixie cut is a classic style, sported effortlessly by celebrities like Emma Watson and Cara Delevingne. This cut features a short back and sides, with the hair just slightly longer in the front. While short, this style is very feminine and looks great especially on those with oval, round and heart face shapes. Add some layers to give it another dimension.
Blunt Bob
A blunt bob is a short hairstyle that's cut into a straight line at the ends. It's longer than a pixie cut, so it's a good option for those who aren't prepared to make the jump to short-short hair. This sleek hairstyle is great for women with oval, square, or heart-shaped faces. It's very customisable, easy to style and extremely versatile. It can fit any type and texture of hair, so that's a plus, too!
Pixie with Undercut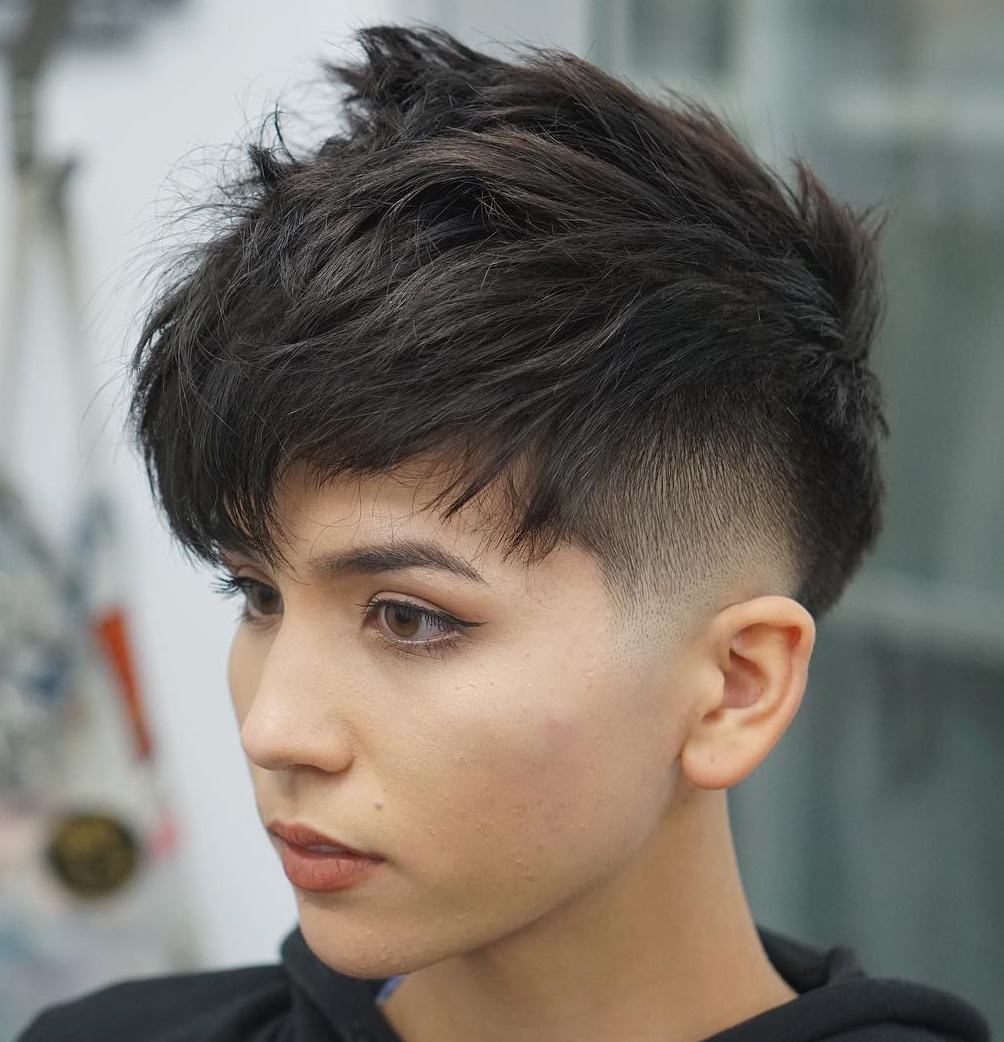 If you thought a pixie cut was bold, wait till you see a pixie with undercut. Unlike the former, this style features shaved sides or back, creating a stunning part from the rest of the hair. It's great for thick hair, and can help cutting down on the poofiness — if you know, you know. Definitely for the most confident of us, but you won't regret it.
Layered Shaggy Bob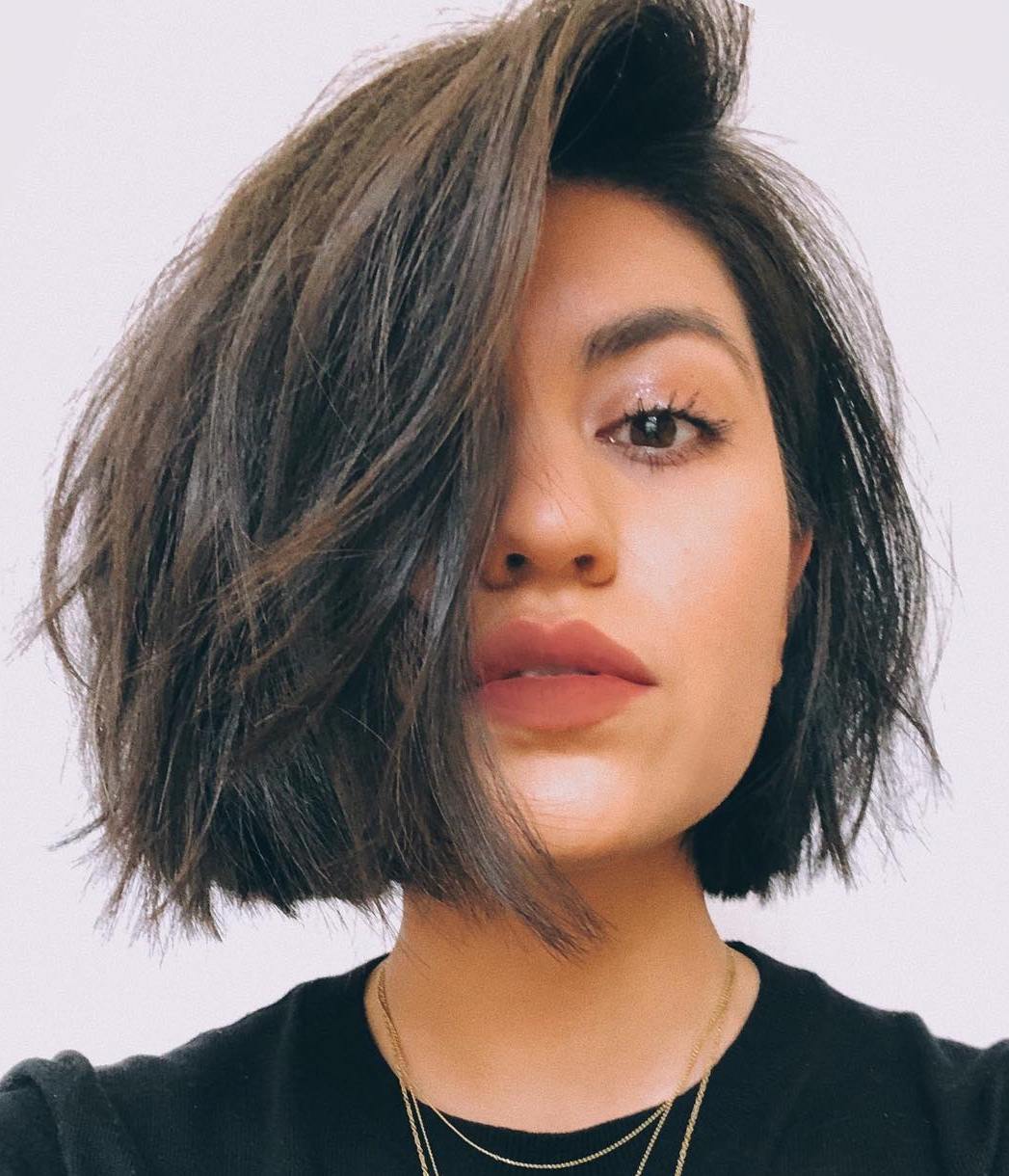 The layered shaggy bob is fun, flirty, and great for making limp and thin hair look more voluminous. It is a short, textured haircut that is shorter in the back, while slightly longer in the front. The choppy ends help another layer to the overall look. This style is great for everyone, especially those with straight hair.
Layered Angled Bob
The layered angled bob is another classic short hairstyle choice. One of the most popular short hairstyles out there, it has has stacked layers in the back and curved lines towards the front, adding more volume to your head. It's suitable for people of all ages and all hair textures!
Bob with Bangs
There's bobs, and then there are bobs with bangs. Bangs can help change up your entire look. For people with longer faces or higher foreheads, bangs help add balance and frame your face better. You'll be surprised at how youthful bangs can make you look. Talk to your stylist to find the best style of bangs for your face shape.
Lob
Want to test the waters before fully committing to short hair? A lob is for you. A lob, or a long bob, is a hairstyle that is in between long hair and a bob, typically ending somewhere above the shoulders. They also often have layers, but the amount of layers will affect how the style frames your face. There are many different types of lobs, so discuss what style you would suit you with your stylist.
Now that you've picked the style, that's half the battle won. Do you need some hair salon recommendations? Click here!
Stay healthy, stay happy! Follow VaniZine for more beauty and lifestyle content!
The top salons are just a click away! Visit Vaniday and make a booking today.