If face serums aren't part of your skincare regime, there's no better time to include them then now. These vials of choke full of active ingredients, offering targeted solutions to your skin problems. Used after toning and before your moisturiser, a little goes a long way when it comes to serums. It doesn't hurt that they offer moisturising benefits, too. Not sure where to start? Here are 6 serums that are sure to get your skin glowing.
What is a face serum?
A face serum is a skincare product you can apply to your skin after applying toner and before moisturising. A little goes a long way — serums are made up of powerful active ingredients with smaller molecules, enabling them to penetrate deep into the skin. Got any targeted concerns? A serum is just what you need.
Finding the right serum for your skin type
Acne-prone skin
You'll want to find a serum that can help rebalance your sebum levels, while reducing clogged pores. Opt for vitamin C (promotes collagen production, enhances skin's repair process, and reduces inflammation), retinol (also an antioxidant, reduces inflammation), zinc (soothes irritation, regulates oil production), and salicylic acid (unclogs pores).
The Ordinary Niacinamide 10% + Zinc 1%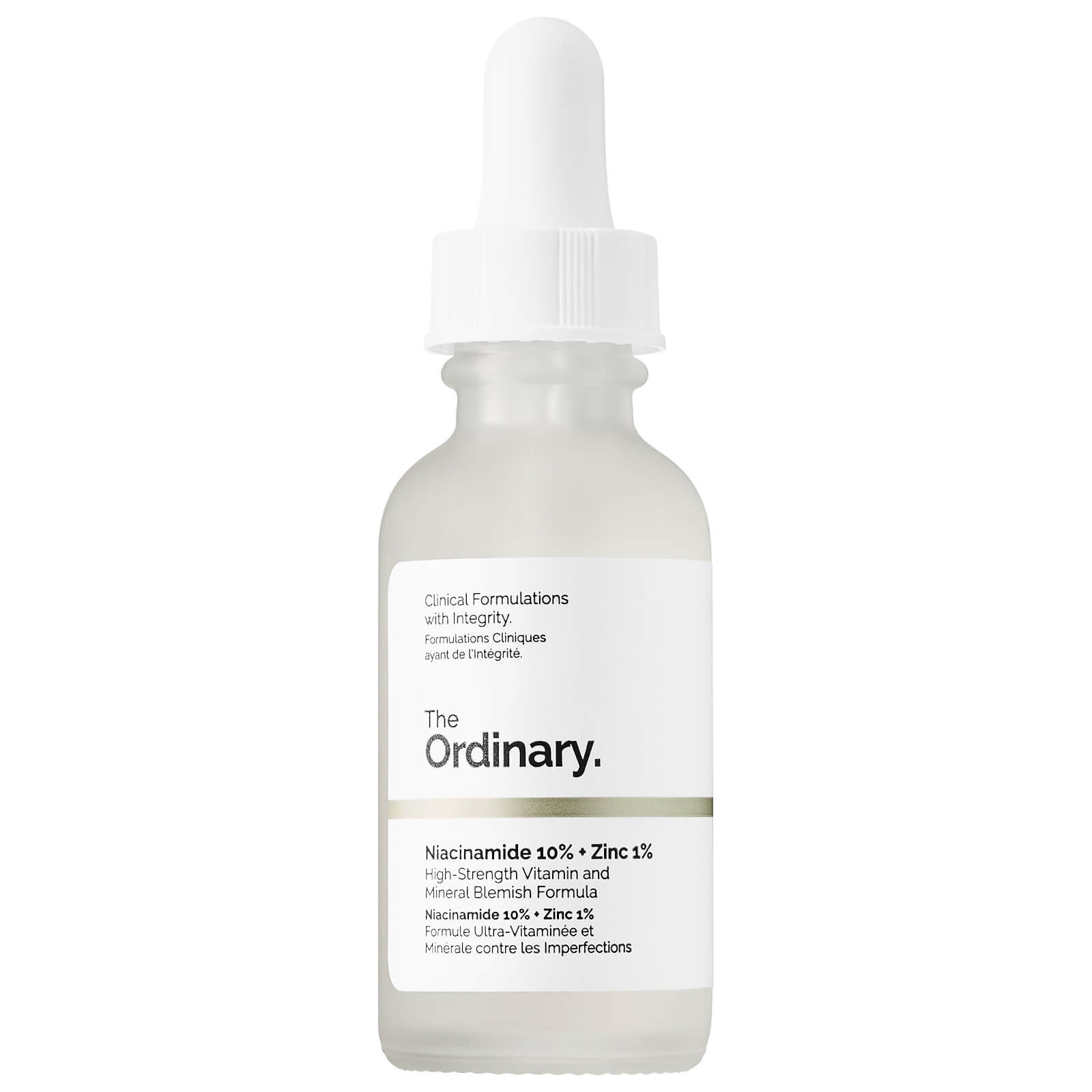 This serum is a fan favourite amongst those with troubled skin. It contains niacinamide, also know as vitamin B3, which helps reduce the appearance of skin blemishes and congestion. Aside from that, the formula also contains zinc, a mineral that helps balance out your oil production. Take note not to use it together with topical vitamin C!
Available online at Hush.
Pai Skincare All Becomes Clear Copaiba and Zinc Blemish Serum
This organic, vegan and cruelty-free serum is ideal for spot-prone skin, with a cocktail of zinc and copaiba working together lessen the appearance of blemishes and redness. Boasting an incredibly lightweight formula, it's perfect for Singapore weather. While definitely on the pricier side, you don't need to use it every day — it's incredibly potent!
Available in-store and online at Sephora.
Dry skin
For dry skin, go for serums with ingredients like vitamin E (an antioxidant, protects cells from oxidative damage), niacinamide (improves skin elasticity, increases ceramide levels in skin), glycolic acid (gently exfoliates and evens out skin tone), and hyaluronic acid (retains moisture).
Rooki Beauty Circadian Fixer Hydro Drops
Are you a night owl? Singaporeans suffer from insufficient sleep — 41% of adults clock in a mere 4–6 hours of sleep a night. This is not only bad for health, but for your skin as well. Sleep deprivation not only affects collagen growth and skin hydration, but it could also be the reason behind your uneven skin. Enter the Circadian Fixer Hydro Drops. This super light serum contains a concentrated harvest of 8 marine algae plants including wakame and konbu, as well as hyaluronic acid to moisturise. The result is supple and beautifully hydrated skin, bringing even the most tired skin back to life.
Available online at Rooki Beauty.
Drunk Elephant B-Hydra™ Intensive Hydration Serum
This serum is loaded with a bunch of ingredients to quench thirsty skin. Uniquely formulated with pro-vitamin B5 and pineapple ceramide, it attracts and holds moisture to your skin. A watermelon rind, apple and lentil complex provides 24-hour continuous hydration. It also contains Barberry extract, which soothes dry skin. A sodium hyaluronate cross-polymer protects against free radicals. It's not just for dry skin — it's bio-compatible formula easily penetrates any skin type.
Available in-store and online at Sephora.
Dull skin
Brightening and revitalising is the primary focus for those with dull skin. Opt for serums rich in antioxidants like green tea extract, resveratrol, ferulic acid (these combat free radicals, increase effectiveness of sunscreen by day, and promote cellular repair and healing by night).
RE:ERTH Multi-Targeted Elixir
What is mochi skin? According to RE:ERTH, it's supple, hydrated, and healthy skin. Based on nature and science, the products from RE:ERTH pack a punch when it comes to skincare. Their Multi-Targeted Elixir is a crowd pleaser. Absorbing in a mere 10 seconds, this serum hits all sorts of concerns. Not only does skin appear to be rejuvenated, looking firmer, and healthier, but pores also shrink!
Available in-store and online at RE:ERTH.
Estée Lauder Advanced Night Repair Synchronized Multi-Recovery Complex Serum
Signs of ageing hitting your skin? Look no further than cult favourite, Advanced Night Repair Synchronized Multi-Recovery Complex Serum. With its patented Chronolux™ Power Signal Technology, this deep- and fast-penetrating serum reduces the look of multiple signs of aging caused by the environmental assaults of modern life. Your skin will instantly look smoother and younger!
Available in-store and online at Sephora.
Stay healthy, stay happy! Follow VaniZine for more skincare and beauty content!
The top salons are just a click away! Visit Vaniday and make a booking today.