Sometimes, normal just won't cut it. Treat yourself to a pampering day out at one of these luxury spas, and be spoiled by their range of facilities. From steam rooms, jacuzzis, and private gardens, enjoy a day of total rest and rejuvenation. Sure, it may cost a little more, but you get what you pay for! In our eyes, it's totally worth it.
SPA CLUB at Beach Road
SPACLUB At Beach Road is the newest luxury spa in the Central Business District. Primed to serve the premium luxury segment, including tourists, SPACLUB At Beach Road maintains the highest standards — be it in terms of product use, service or décor! Spanning 22 treatment rooms over two floors, this spa is by far one of the largest luxury spas in Singapore! Only the finest products are used, from ILA to Aromatherapy Associates to Stem Cell Gold, delivering the ultimate extravagance in a wide range of facials and body treatments.
The Services
Choose from signature treatments such as the Age Rebel Facial ($150) or the Destress Muscle Massage ($150). Get more bang for your buck with the Mix & Match Package ($238) which offers a 60-min facial and 60-min massage of your choice!
Book SPA CLUB at Beach Road on Vaniday.
Spa Rael – Goodwood Park Hotel
Spa Rael, nestled in the illustrious Goodwood Park Hotel, is an alluring blend of nature and luxury entwined. Set amongst 6,000 square feet of botanical beauty, this garden spa is complemented by an extensive private space for your peace of mind. Its essence is reflected by an elegant and tranquil ambience, accentuated by its lavish interior fittings and furnishings. All spa suites are equipped with luxurious bathroom fittings, specially assembled to enhance and deliver the ultimate spa experience. Um, yes please!
The Services
Go for the Signature Massage ($88, U.P. $180), or bring your loved one along for a full day of pampering with the luxurious Couple Retreat ($250, U.P. $360).
Book Spa Rael – Goodwood Park Hotel on Vaniday.
La Source Spa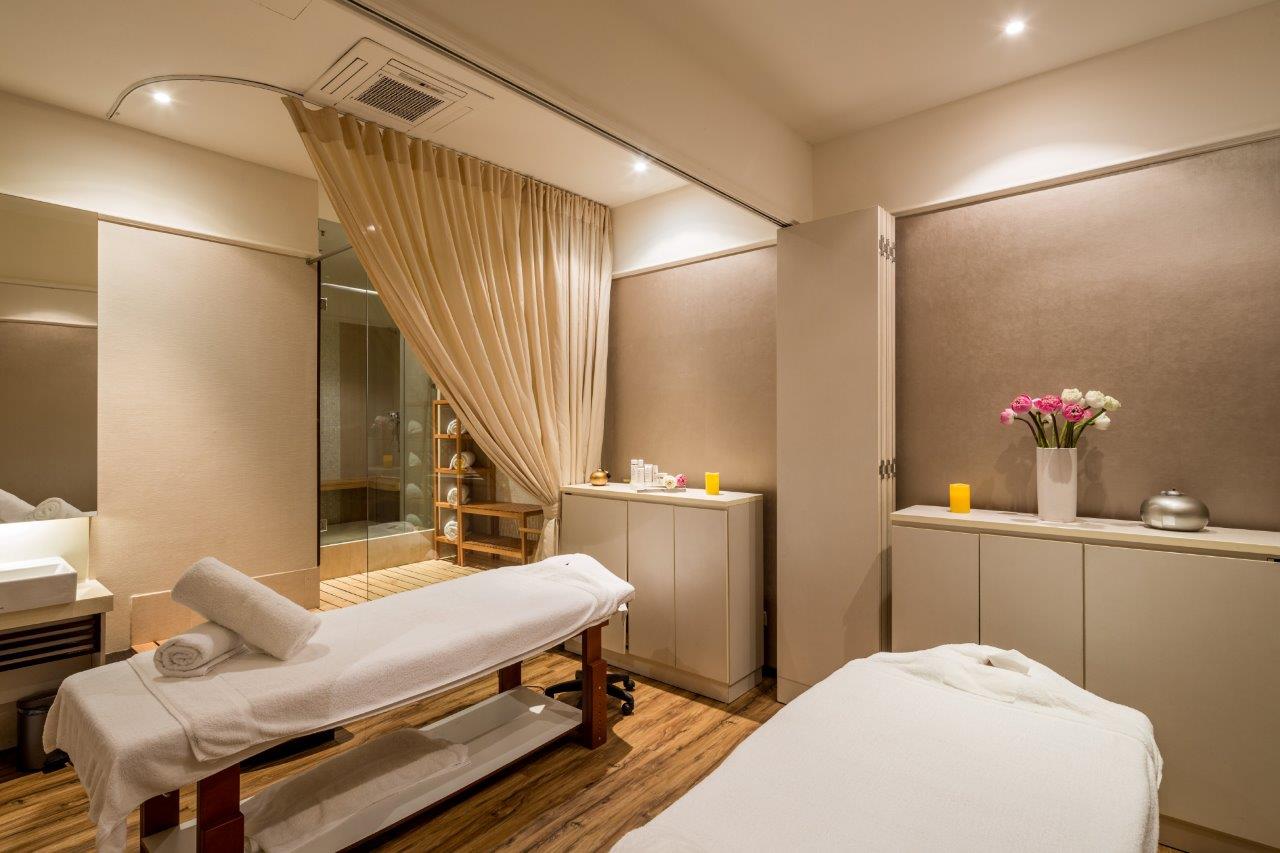 La Source Spa is where your journey into holistic living begins. Offering a 360-degree, one-stop-shop approach to wellbeing, it offers a variety of premium face, body and hair services in a warm yet private sanctuary. Come enjoy a range of pampering, results-driven treatments. Administered by professionally-trained and seasoned therapists, you're bound to enjoy the service here! A unique multi-concept spa, La Source Spa is conveniently located in Singapore's prestigious downtown district. It caters to busy individuals looking for a quick fix, as well as those who would like to take the time to rest and rejuvenate.
The Services
Suffering from muscle aches? Go for the La Rejuvenation Deep Tissue ($108, U.P. $138) and you'll soon be as fit as a fiddle. Skin looking dull? Try the La Purifier Deep Cleanser ($138, U.P. $178) to clear the gunk out of your pores. Say hello to clean and beautiful skin!
Book La Source Spa on Vaniday.
Adeva Spa Retreat
Situated in one of Singapore's heritage districts, Adeva Spa Retreat is located in One Farrer Hotel. Set amidst an oasis of lush tropical gardens, an all-encompassing lifestyle environment lies in wait. Furthermore, the spa features 7 private spa suites, while offering a host of relaxing treatments to ease your mind and body. Enjoy facilities such as Japanese-style onsen gardens with jacuzzi water lounges, plunge pools, and natural mineral pools. Indulge in customised treatments which harness both Eastern and Western techniques!
The Services
Enjoy a full-blown treatment at a fraction of the price with the One Day Retreat ($99, U.P. $420). This deal comes inclusive of the extensive range of facilities that the spa has to offer!
Book Adeva Spa Retreat on Vaniday.
Spa Luna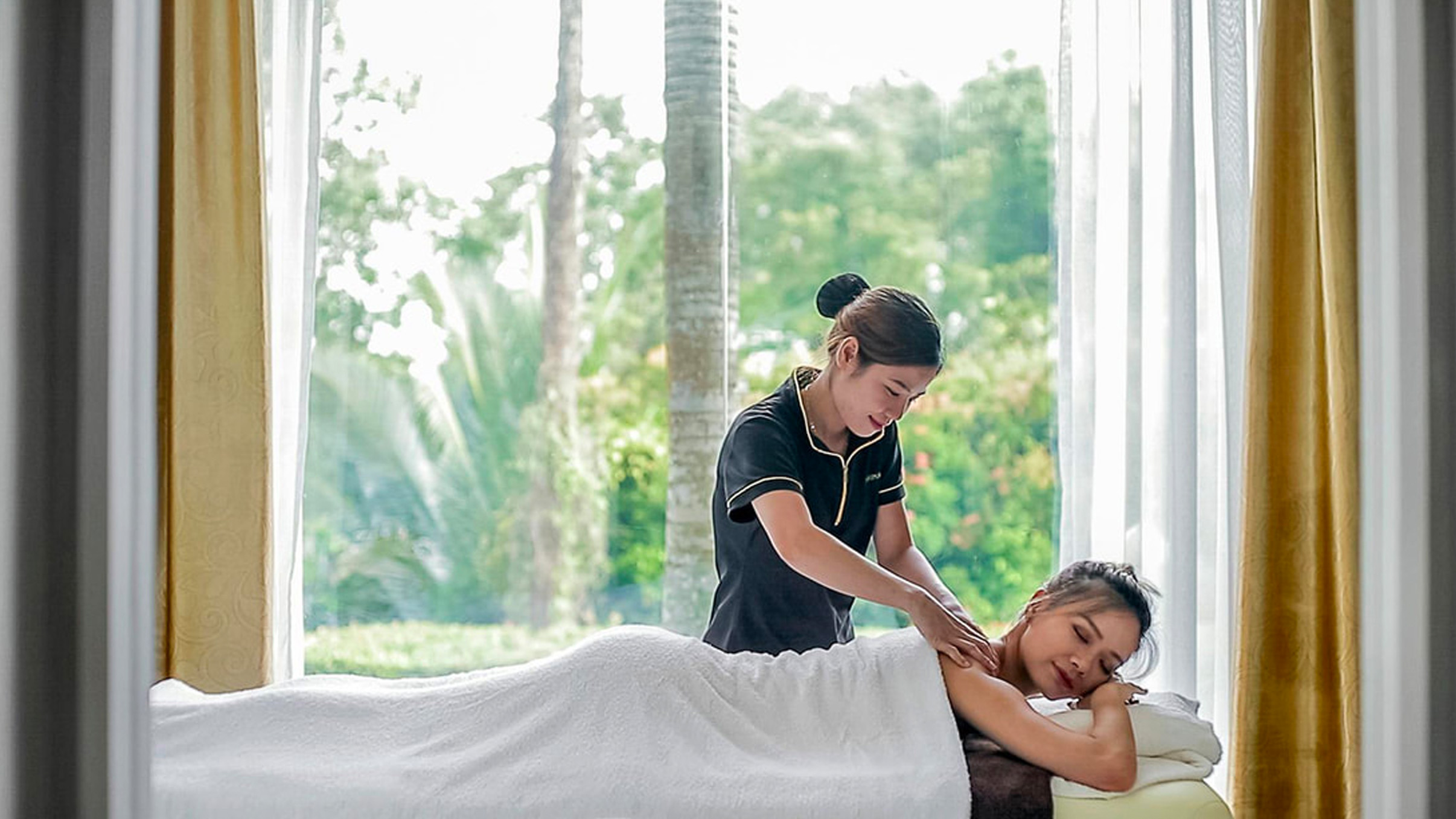 Nestled within the grounds of Amara Sanctuary Resort Sentosa, Spa Luna is set in a charming pre-war colonial building. Everything you need to achieve a state of complete relaxation and indulgence can be found here — choose from a bevy of couple's packages and beauty treatments. It even offers three couple rooms, each with its own en-suite bathroom! With spa services include Body Cocoons and various massage therapies, every need will be well-taken care of. Is this one of the most luxurious spas in Singapore? We dare say so.
The Services
Rest your weary feet and enjoy a Foot Reflexology ($88, U.P. $119), or opt for a Deep Tissue Shiatsu Massage ($128, U.P. $168), a Japanese-style massage proven to decrease stress and provide relief.
Book Spa Luna on Vaniday.
There you have it, our list of the best luxury spas in Singapore! Looking for spas perfect for couple massages? Click here!
VaniZine is bringing you the best of Singapore's beauty and wellness scene! Follow us for more updates!
The top spas are just a click away! Visit Vaniday and make a booking today.