In these stressful times, there's no shame i indulging in a little self-care ritual to keep the stress and anxiety at bay. Candles are known to be calming, and together with essential oils, aid in the relaxation of the body and mind. While there are lots of candles available across international brands, there's no reason why we can't #supportlocal. Local brands are becoming more and more prominent in Singapore. With an array of gorgeous scents, check out these 5 local candle brands and what they have to offer.
Artisan of Sense
Artisan of Sense is a brand of handcrafted candles and organic room sprays, made from a sophisticated blend of eco-friendly soy wax, natural lead-free cotton wicks and 100% pure and therapeutic grade essential oils. Each scent is fresh and uplifting — choose from a variety of 14 dazzling scents such as Grapefruit, Orange & Tangerine as well as Cedarwood & Lemongrass. The candles are available in small ($28), medium ($48) and large ($58).
Available online at Artisan of Sense
Another Kynd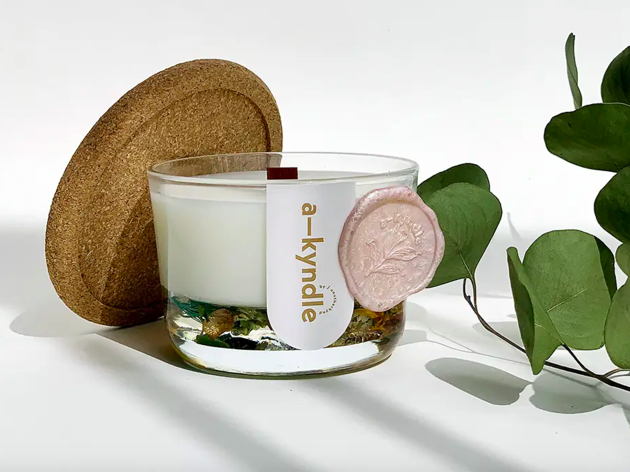 Another Kynd started off selling resin jewellery, but as sales slowed down during Circuit Breaker, owner Celeste Ho transitioned to making candles as well. Made to order, these candles (known as kyndles) are crafted from 100% soy wax, and can be customised to your liking. Choose from two aromas — Floral + Fresh (Peony + Freesia Lily + Lavender) or Fresh + Clean (Cotton + Sea salt + Mahogany). Each one is unique and makes the perfect gift. Prices start from $33.90, with the option of adding a coaster ($10.90) to the bundle.
Available online at Another Kynd
Breathe Essentials Co.
Breathe Essentials Co was started by Charlene Koh, a cancer survivor, who found relief in essential oils during her cancer journey. Now cancer-free, she aims to bring bring affordable, homegrown essential oils and scented candles to those who would need them. Their hand-poured cocosoy candles, with sizes ranging from 200ml ($39) to 300ml ($49), come in a variety of uplifting scents.
Available online at Breathe Essentials Co.
Hush Candle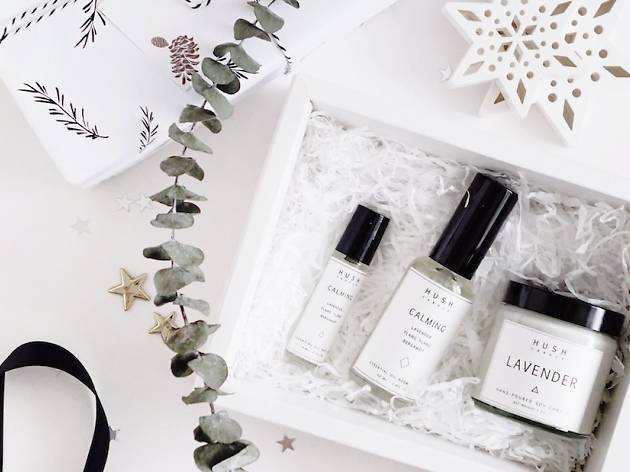 Home-grown brand Hush started as a passion project for the founders' love of candles. Noticing a gap in the market for good quality, affordable candles, Hush was launched in 2015 with just 3 scents. They have been going strong since then, having expanded into room sprays and other lifestyle products. Today, they carry 8 different scents, and the candles are available in two sizes: 4oz ($18) and 8oz ($32). Get the Lavender Essential Oil Candle, a perennial favourite since their inception.
Available online at Hush Candle
Candles of Light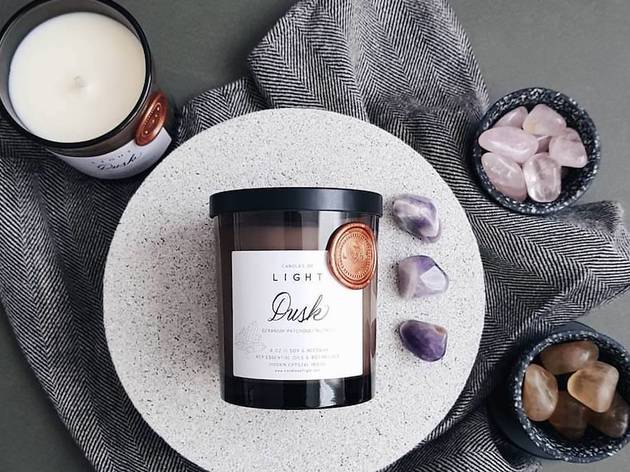 Local candle maker Candles of Light focuses on botanical fragrances, with their hand-poured candles made in small batches. Using the finest essential oils, infusions and accords, the candles here are available in 8 different scents, inspired by the different times of the day. Available in 4oz ($29.90) and 6oz ($53.90). Want to learn how to make your own candles? Candles of Light also offers workshops on the weekends for those who want to become scent ateliers.
Available online at Candles of Light
Follow VaniZine for more tips on how to feel your best!
The top salons are just a click away! Visit Vaniday and make a booking today.