When people think of Japan, one of the immediate things that come to mind is an onsen. These hot springs are adored by the Japanese, and it's not hard to see why. The waters are rich in minerals and are touted to be the secret to good skin! While we are still unable to travel to Japan, it doesn't mean we can't enjoy onsen therapy here! Check out these 3 spots to enjoy the healing benefits of an onsen right here in Singapore.
Elements Wellness – Centrepoint
Begin your wellness journey with Elements Wellness. The spa is designed to achieve perfect harmony between our bodies and the surrounding energies manifested by the five elements. Experience the pleasures of the Japanese onsen spa therapy in this secret wellness centre hidden in the centre of Singapore.
Indulge in their Private Koyamaki Onsen Therapy ($50 for first trial, U.P. $104), where you'll be able to soak in their energised ion water. The negative ions generated by the onsen water neutralises and removes radicals from the body that contribute to ageing. It'll refresh your body and mind, giving you new energy for the days ahead.
Book Elements Wellness – Centrepoint on Vaniday.
Peachy Skin Bar
At the Peachy Skin Bar, they believe that regular professional skincare should be a part of your lifestyle to achieve healthy glowing skin. Each of their tailored treatments range from 30 to 60 minutes. After every facial, customers can even enjoy a complimentary drink from their BAR TUB menu. Peachy Skin Bar wants to improve your skin and empower you to feel good about yourself.
Dive right into deep hydration with Peachy Skin Bar's Onsen O'Clock treatment ($91 for first trial, U.P. $300). Active ingredients such as hot spring water, dead sea minerals, collagen, and marine algae extracts are infused deep into your skin. The therapist will combine their concentrated marine extract serum with a relaxing lymphatic drainage massage. Accumulated toxins will be gently swept away with each soothing stroke. Step out with enviable, dewy skin after this luxurious treatment.
Book Peachy Skin Bar on Vaniday.
Sembawang Hot Spring Park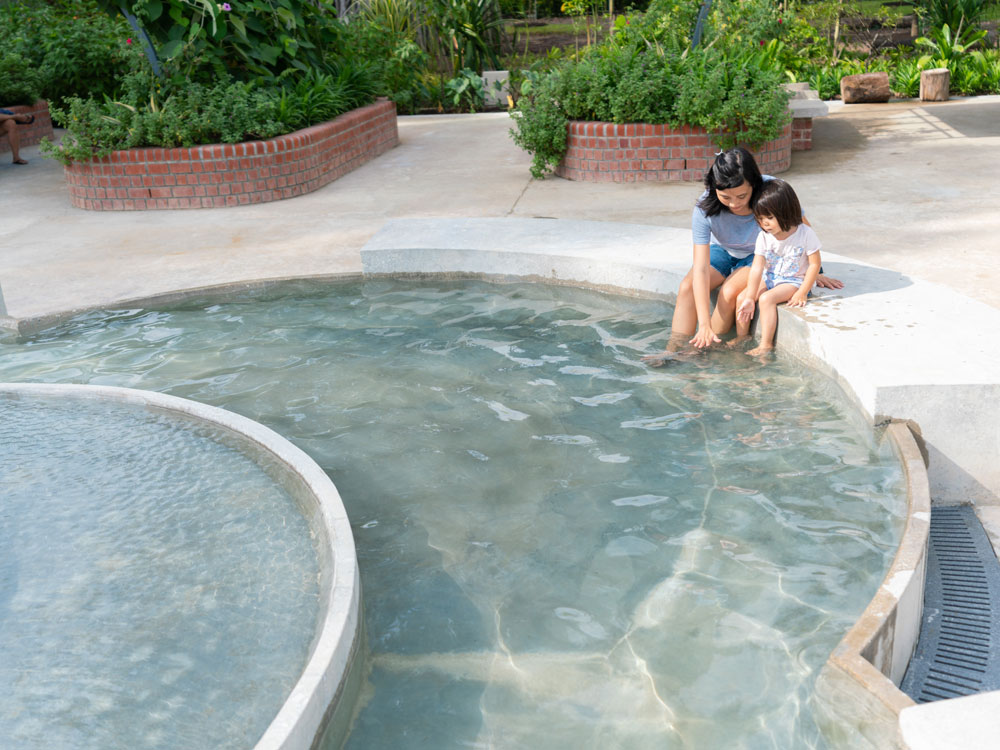 If you're on a budget but you still want to settle your wanderlust, we've got you. Located off Gambas Avenue, Sembawang Hot Spring Park is a natural hot spring in Singapore. Soak your feet in the therapeutic waters. You can even make onsen eggs here! The best part? It's completely free! It's a little out of the way, but you'll definitely leave feeling refreshed.
Follow VaniZine for the best of Singapore's beauty and wellness scene!
The top salons are just a click away! Visit Vaniday and make a booking today.